Resort Spa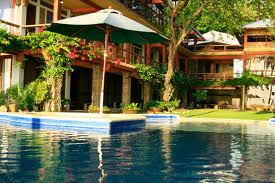 A resort spa is a type of spa. It is a place where you can enjoy spa treatments while staying overnight. While a destination spa offers an overall immersion in healthy living and an opportunity for personal transformation, resort spas are more about providing a relaxing, pampering experience for people staying at the resort.
Resort spas come in a wide range of sizes and styles, from small privately owned inns like to the lavish, over-the-top resort spas in Hawaii. It's good to do your research before you go. You don't want to find out the "spa" is a hot tub, or one treatment room off the gym.
At a resort spa, you usually pay for your spa treatments a la carte instead of having them as part of the total package. The resort spa may or may not offer classes like yoga, and the selection is usually more limited than at a destination spa. There are a few exceptions. Golden Door Spa at The Boulders and The Spa at Camelback Inn in Scottsdale are two excellent resort spas that offer a hefty schedule of classes, free for anyone getting a treatment at the spa.
The restaurants generally offer spa cuisine, but their real forte is the rich food that most people like to order when they're out on the town. For the new must-have amenity at resorts and hotels, so almost everyone says they have a spa. But make sure you know what you're getting into before you book. You don't want to find out that the "spa" is one hot tub treat
Located on the grounds of vacation resorts. They are places where treatments for mind, body, and spirit are offered to complement such resort activities as golf, tennis, horseback riding, and water sports. Healthful spa cuisine is on the menu, but so is traditional fare and alcohol. In the evenings, guests can enjoy resort pastimes like dancing and live entertainment. Children's programs are also offered.